I made something similar a while back when I worked and over the years I've lost my recipe on how to make this actually. So, I experimented this weekend using Peppermint Candies (I think the old recipe I used York Peppermint Patties).
Peppermint Brownies
Ingredients:
1 Box of Brownie Mix
1 Bag of Peppermints
Water
Oil
Eggs
Directions:
1. Make Brownie mix as directed on the box using the water, oil, and eggs.
2. Crush Peppermint Candies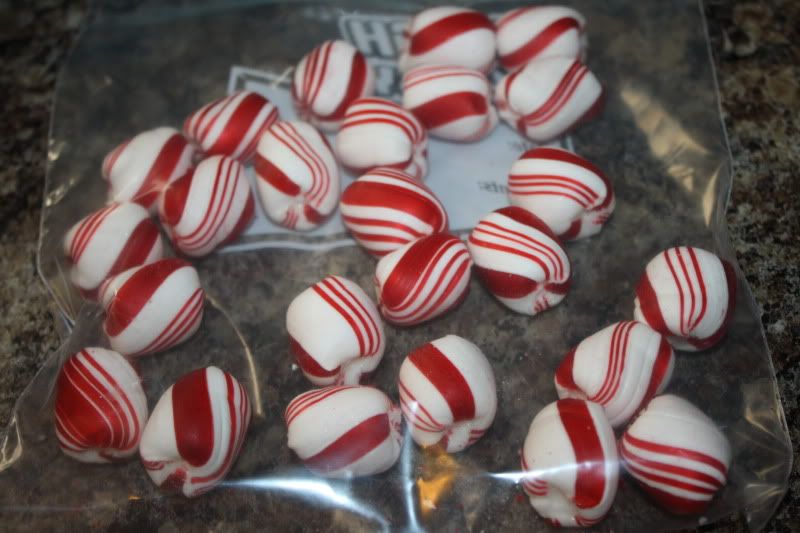 3. Add 3/4 of the canides to your batter.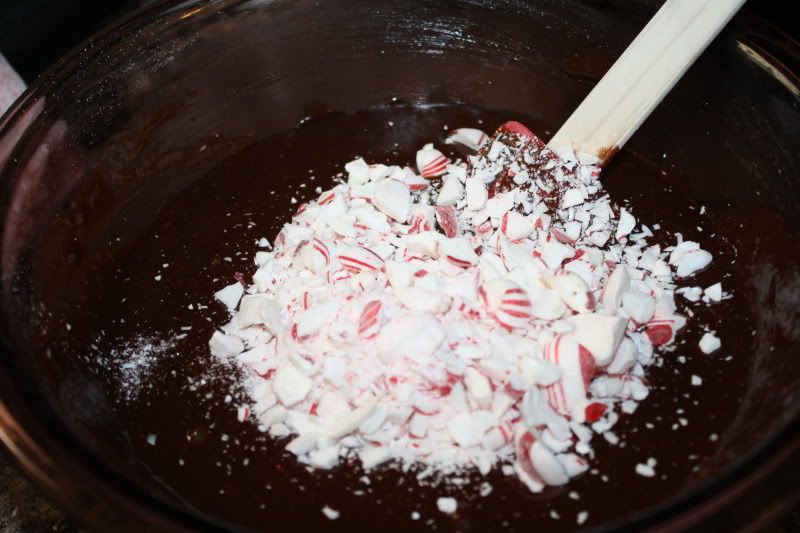 4. Add to baking pan and top with remaining candies.
5. Bake and let cool. When ready to eat cut a square and add a scoop of ice cream. YUMMY!!!