Ever since Matthew was born I've really become a wine drinker...while I rarely have more than one or two bottles of wine in the house I've wanted a wine rack and someplace to hang my wine glasses (which after almost two years I've finally unpacked) so that they can be easily grabbed. We live on 5.6 acres and I really want to incorporate our farm life into our decor so I've really trying to decorate using items that we use here on the farm or that can be recycled.
So, while surfing the internet I ran across the blog,
Tattered Style
, where she used a rake head to hold wine glasses and all I could think, was how easy, inexpensive, and perfect.
Here are the rake heads after sanding them, wiping them down and then I sprayed them with Polyurethane to protect them and the glasses. Actually made them look really great.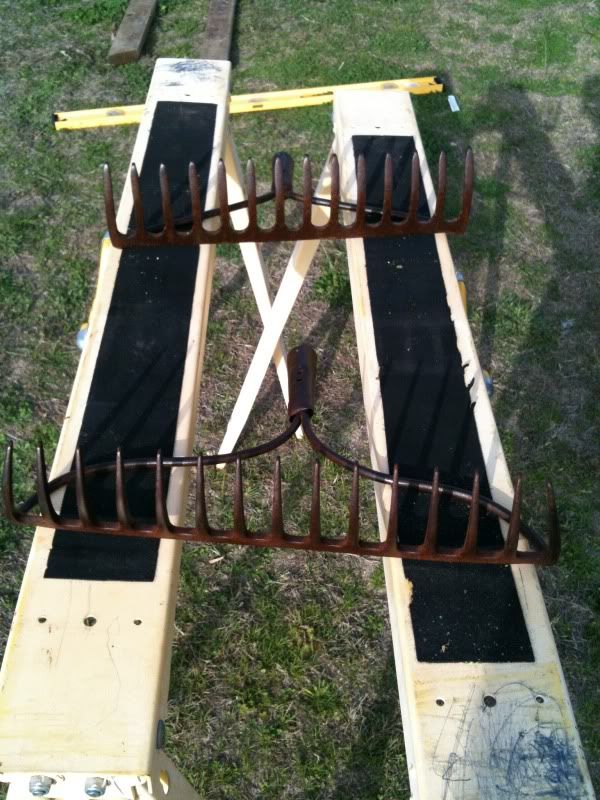 Here they are up on the wall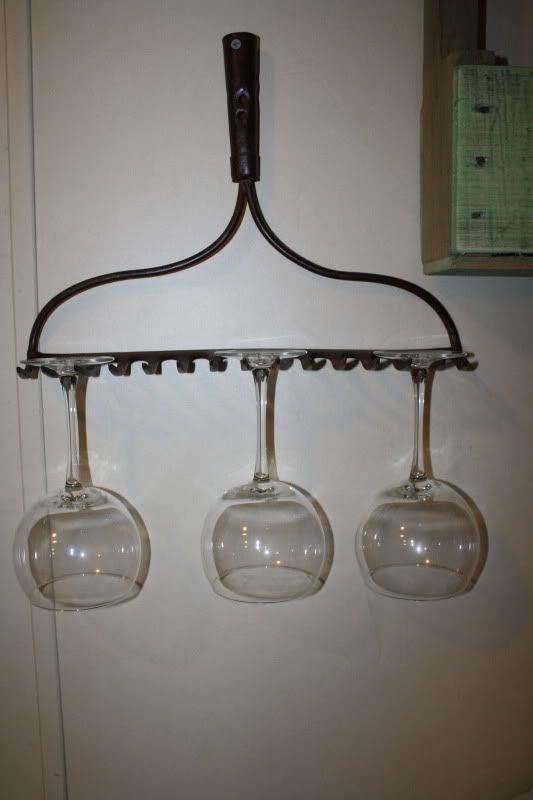 Now the wine glass holders would not be complete without a wine bottle holder to go with them. Again, I ran across another blog,
Wilsons & Pugs
, where they took a pallet and made a wine holder. As I said above, I don't usually have bottles of wine on hand so we did half the pallet and put a couple of our bottles of Tequila in it for now. I also stained mine an Antique Jade color since we already have dark cabinets in the kitchen and the green will go good with the color I have picked out to paint our walls with later.
Joshua and Raul sanding down the wine holder
After I stained it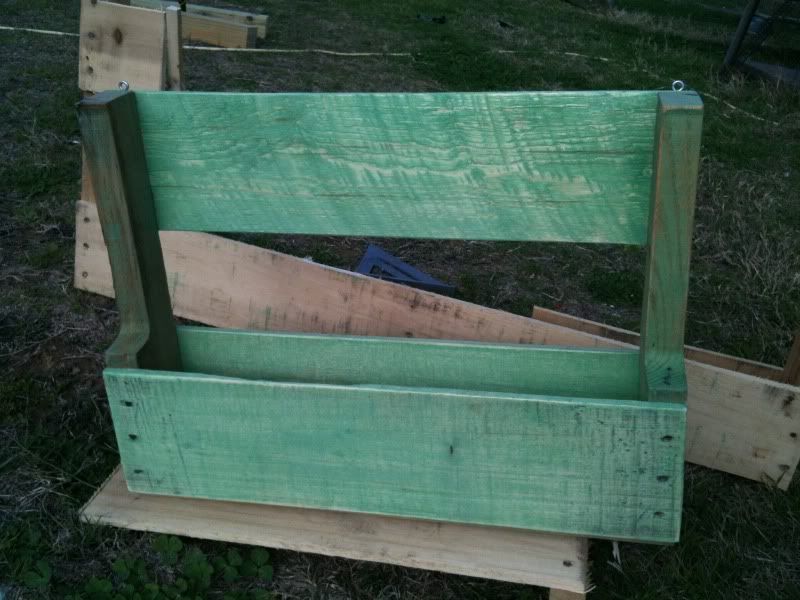 And how it looks up on the wall with the wine glass holders