I am not kidding with you...these cookies are DELICIOUS!!! I don't even know where I got the recipe...some magazine I believe as it is a scanned clipping. My three year old even gobbled one up so that is saying a lot since he is a super picky eater.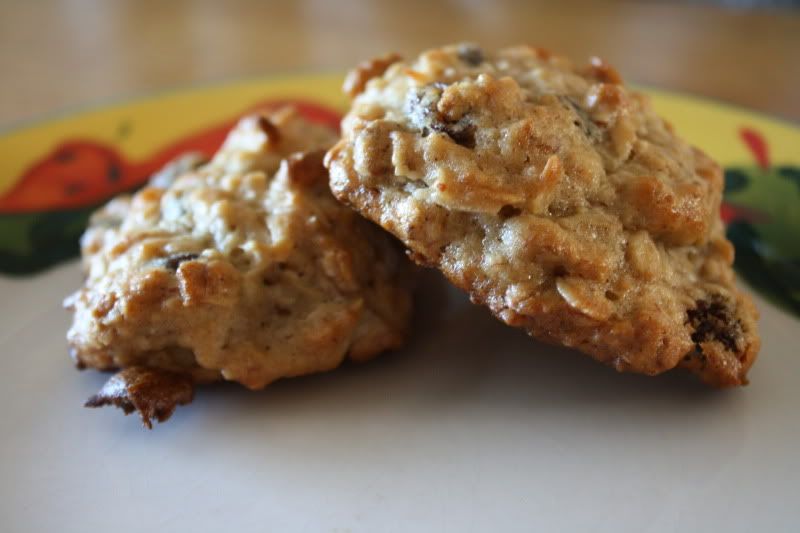 Banana Rum Coconut Cookies
Ingredients:
2/3 cup packed brown sugar
1/2 cup ripe mashed banana (really ripe...like peel is black is best)
1/2 cup mayonnaise (might try applesauce next time)
2 tsp of rum (the recipe calls for only 1 tsp, but come on...we are putting alcohol in a cookie)
3/4 cup flour
1 cup quick-cooking oats
1/2 cup flaked sweetened coconut
1/2 cup raisins
1/2 cup chopped pecans (again...recipe called for walnuts, but we prefer pecans)
1 tsp baking powder
1/4 tsp ground cinnamon
1/4 tsp ground nutmeg
a dash of ground ginger
Directions:
1. Preheat oven to 350F
2. Mix brown sugar, banana, mayonnaise, and rum together on the lowest speed until blended.
3. Mix together flour, oats, coconut, raisins, pecans, baking powder, cinnamon, nutmeg, and ginger in a separate bowl.
4. Combine wet and dry ingredients.
5. Drop the dough on a cookie sheet lined with parchment paper in 2 TBSP.
6. Bake for 16-19 minutes, until lightly browned.
7. Remove from pan to cooling rack and let cool completely.
* A secret to keeping the bottoms from burning....use an extra cookie sheet...line it with aluminum foil...and place upside down on the rack below the cookies. They turn out awesome.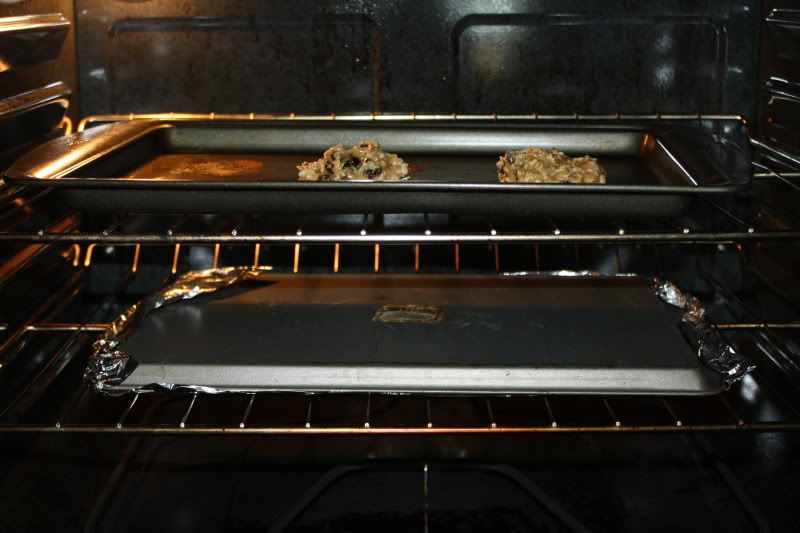 My 3 year old, Joshua, eating his cookie