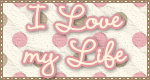 Let me just start by saying that this is what we have found to work for our family. Other families find other ways that work...daycare, whether it be full-time or part-time, family members, a friend, etc.
I love my boys. I love that I am home with them everyday and that they want to be with ME...not at daycare or anyone else's house. My children are used to being around me and doing things with me and while they enjoy time spent with friends, they are so a happy when they get to see me again...even if it's only a couple of hours that I have been gone. Mind you...they feel this same way about Daddy and they don't see him nearly as often.
I love being a mom...by being a mom I mean running errands with them, no matter how difficult it can be, going on picnic's, taking long walks, visiting new parks, checking out Joshua's future school, teaching my children to read, write, color, count, ride his tricycle, potty train, grocery store trips, etc...I became a mom to BE a mom, not to just be called a mom. I love that I have taught my child(ren) colors, numbers, and letters. I've been there for their first milestones. I've never once had to learn about ANYTHING second hand.
Some days are crazy and I want to rip my hair out, some days are awesome and we are busy and have so much fun, and then there are the occasional days that are just plain boring, but that is part of being a mom.
Yesterday I had to get the wheels aligned on my car...it was going to take an hour or more...not the most fun for two boys to sit in a mechanics shop for over an hour so we packed up the stroller with our bags and headed out. We walked three quarters of a mile to the Elgin ISD building to talk to someone about enrolling Joshua in Pre-Kinder. They sent us to the Elementary just a block away...since I've never had to enroll a child in school before I wanted to see when that would happen...news flash....NEXT SPRING...my baby is going to be enrolled in the Fall 2013 classes next Spring. That means next summer we will be doing school shopping. I am super excited about it and all Joshua talks about is going to school and getting a new backpack, yet in the same sentence he asks if Matthew gets to go too. Not so sure how things will go knowing that the boys will be separated for the first time in another year and a half. I can't imagine my kiddos not being together. After getting our info from the elementary we headed across the field to the park to have our lunch and play. We had so much fun. Then when the car was ready we walked the three-quarters back to pick it up. It is now in the shop for repairs, but when we picked up our rental we went to the grocery store. Joshua hasn't been in the cart since he turned two and he helps put the groceries into the cart and can't wait to help unload everything when we get home.
I'm not unrealistic about life and what all it entails with being a mom. I don't want my boys to be asleep ALL the time, I want to play with them. I am aware that things are not always easy and I have been aware since my oldest was ten days old that this is the life that we chose as a family and I have been a stay at home mom BY MYSELF since that day. It's fun when family comes to visit. We like our holiday weekends, but in reality even the boys look forward to those being over so we can go back to our routine. My kids are my life and I personally don't enjoy doing much without them. Believe me it is nice to get away to have my hair done, do a quick grocery trip, maybe see a movie with Raul, but I still rush back to my kids because they are my life. My babies are everything to me and I enjoy watching them grow and become little boys and will enjoy watching them grow to be young men. In the meantime I will enjoy every moment with them because I've been given this opportunity to be with them ALL OF THE TIME.