While growing up the French Bread Pizza was the only way to go...we lovingly dubbed them "Pizza Logs". With a toddler, slicing the french bread is easier than doing the whole loaf and when there are really only two people eating it no need to make so much.
French Bread Pizza
Ingredients:
1 Loaf of French Bread
Pizza Sauce
Cheese
Choice of toppings
Directions:
1. Slice the bread...for larger groups cut the loaf directly in half or you can do slices like I did.
2. Add pizza sauce
3. Add Cheese and toppings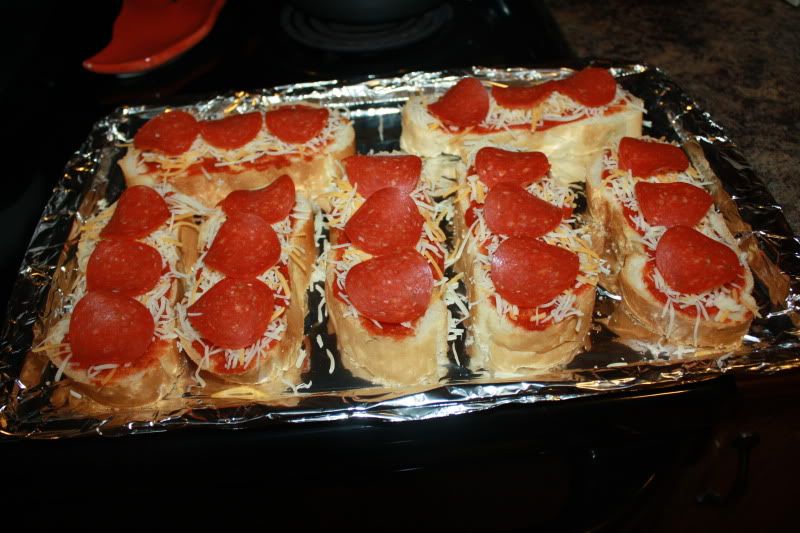 4, Bake at 400F for 15-20 minutes until cheese is brown and meat starts curling.
5. ENJOY!!!